Pubish in Book Leonardo Paintings Work of Louis Montiel in Spain, This first guide is edited with the participation of 214 artists from around the world, organized by style.

Spanish

Publican en el Libro Leonardo 1452arte.com, Pinturas de Louis Montiel en España, esta primer guía es editada con la participación de 214 Artistas Visuales de todo el Mundo, organizada por estilo


see Paintings Work
http://1452arte.com/categorias.php?cat=1&pagina=3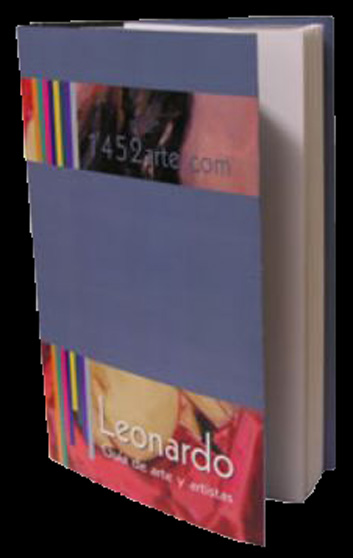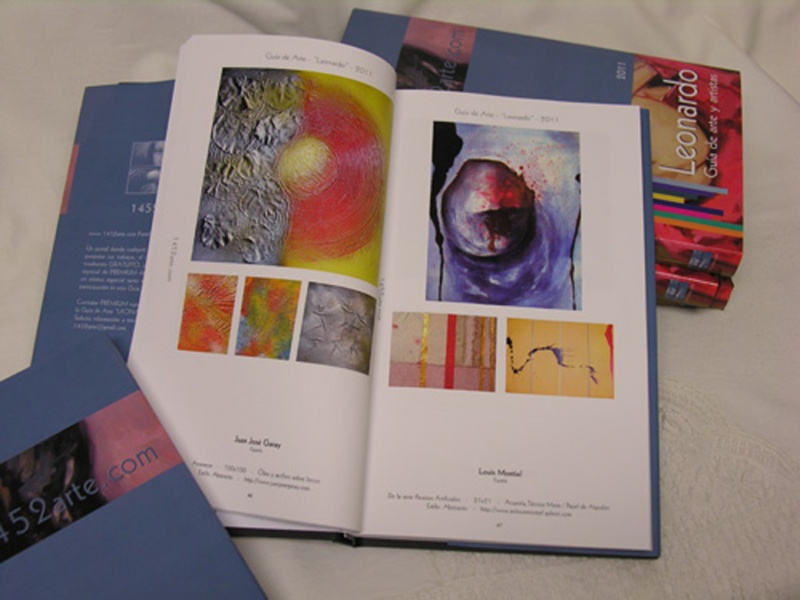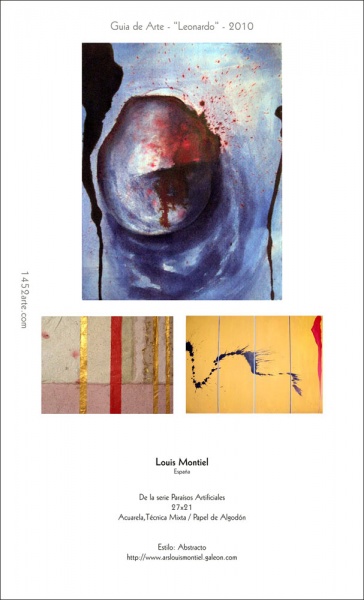 Participation of 214
artists from around the world
: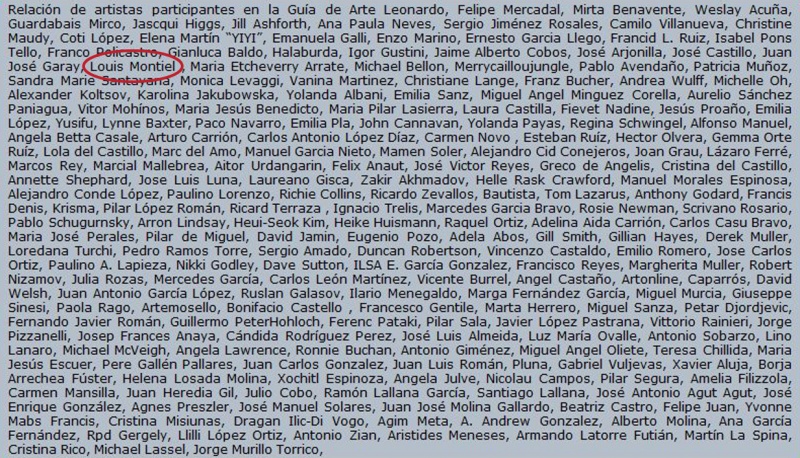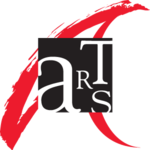 Louis Montiel in Museum Kunstforum Weilheim Eindrücke der Vernissage von "Mail-Art: Blick aus dem Fenster *view from the window", GERMANY.
Weilheim during the opening of the exhibition on the occasion of the 10-year-anniversary of the Kunstforum Weilheim.
Spanish
Weilheim durante la inauguración de la exposición con motivo de los 10 años de aniversario de la Weilheim Kunstforum.
Louis Montiel Museum Kunstforum Weilheim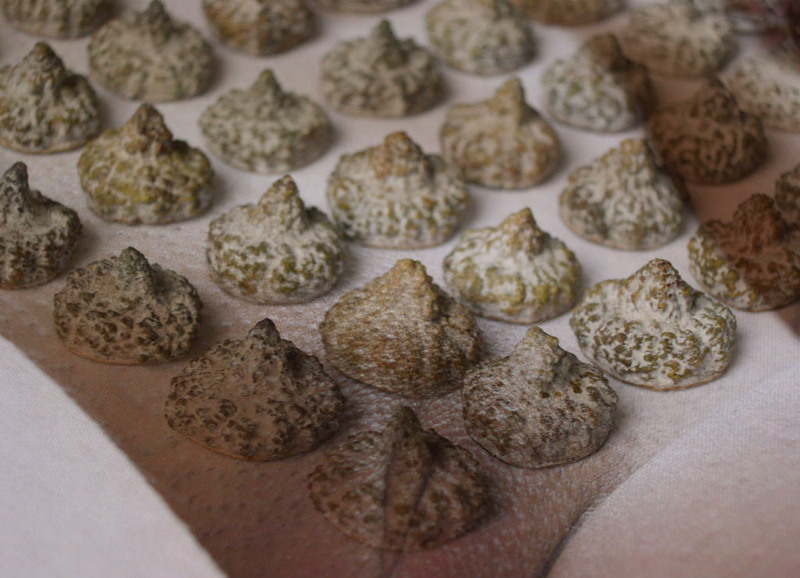 "Nipples and Pussy"
Digital Art
by Louis Montiel 2010
Museum Kunstforum Weilheim, GERMANY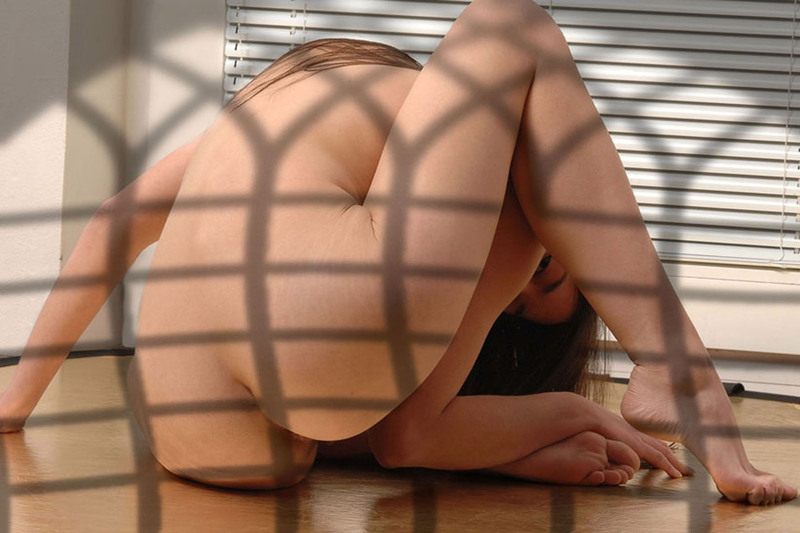 "Crawling Through my Window"
Digital Art
by Louis Montiel 2010
Museum Kunstforum Weilheim, GERMANY
Catalogue: work Louis Montiel in pag.53
"CLICK image cover to see full Katalog"
The catalogue contains reproductions of the mailed works of all 322 artists from 35 countries as well as photographs and explanatory notes to the project in both German and English language.
Spanish
El catálogo contiene reproducciones de las obras por correo de todos los 322 artistas de 35 países, así como fotografías y notas explicativas al proyecto en ambos idiomas Alemán e Inglés.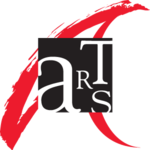 Louis Montiel in Ex-Libris Competition GE. SUIZA
album Eros
works images 582,583,584,585,586 of 828
album Eros & Thanatos
works image 221 of 373
Ex-Libris Competition
21 Ruta de Lullier
1254 Jussy GE
Suiza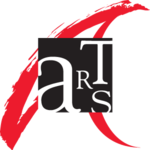 Published and Written about the work of Louis Montiel in Germany

Book Deutsche Exlibris-Gesellschaft
Vizepräsident
by Klaus Thoms





"Click image cover to see full publication of Louis Montiel in Germany"







El olor del pan es la fragancia de los perfumes. Es el Urduft de nuestra vida terrenal,
el olor de la armonía, la paz y el hogar.
Jaroslav Seifert (1901-1986), autor sueco y premio Nobel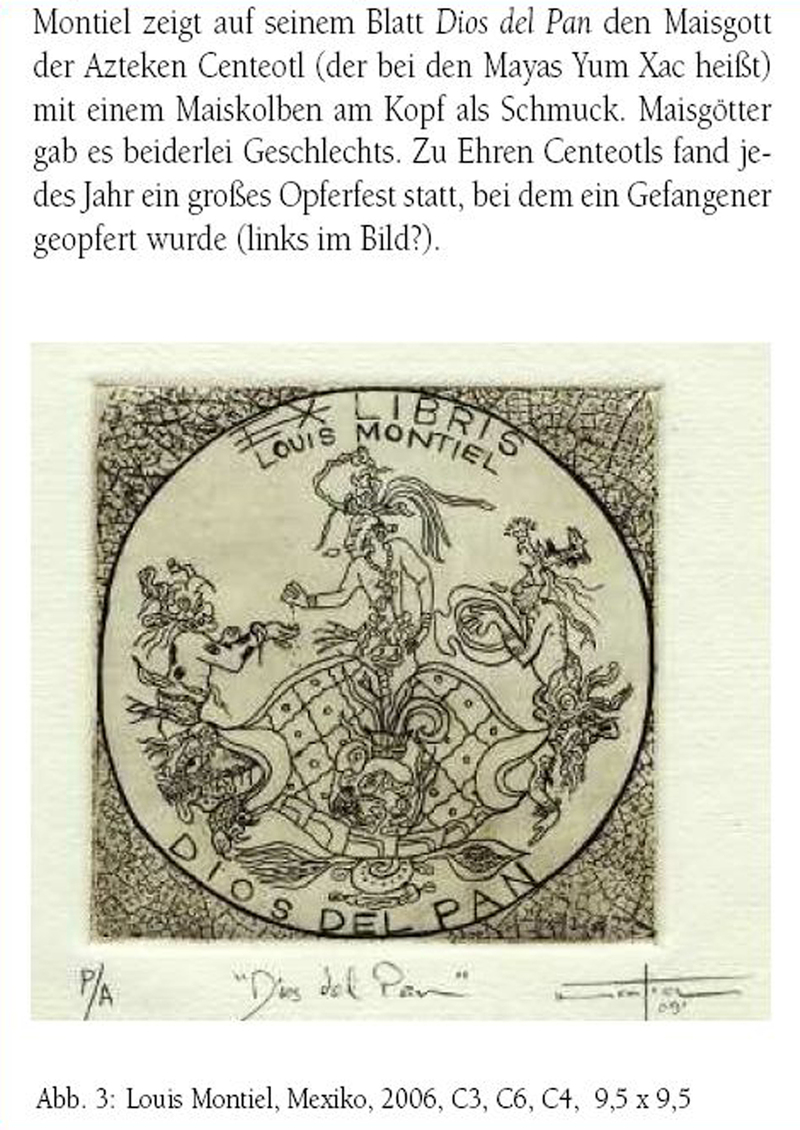 Original Text

Das Volk der Sumerer, seit Beginn des 3. Jahrtausends vor
Christus in Babylonien nachweisbar, glaubte, das Korn
besitze eine Seele und die Götter ernährten sich von
Getreide. Bei jedem Göttermahl gab es deshalb Opferbrote.
Die alten Ägypter weihten die erste Getreideprobe jeder
Ernte der Erntegöttin und gaben den Toten Brot als
Nahrung für das Jenseits mit.
Vor allem aber das Abendmahl, die Kommunion (Mahlgemeinschaft)
und das Vaterunser-Gebet (Unser täglich Brot
gib uns heute ...) gehören bis zum heutigen Tag zu den bekanntesten
religiösen Kulten im Zusammenhang mit Brot.
Dass hier Brot in einem viel umfänglicheren Sinn gemeint
ist, führt Luther 1529 in seinem Kleinen Katechismus an.2
Wein und Brot im Abendmahl wurden zu Zeichen eines
neuen und ewigen Bundes zwischen Gott und den Menschen.
Brot weist hier auf Gemeinschaft und Verbundenheit
hin.

Dem Korn in unseren Breiten entspricht in Mittelamerika
der Mais. Nach aztekischem Schöpfungsmythos haben
Götter den Menschen aus der Maispflanze gemacht. Die
Maya nennen sich selbst "Menschen aus Mais".

MONTIEL zeigt auf seinem Blatt Dios del Pan den Maisgott
der Azteken Centeotl (der bei den Mayas Yum Xac heißt)
mit einem Maiskolben am Kopf als Schmuck. Maisgötter
gab es beiderlei Geschlechts. Zu Ehren Centeotls fand jedes
Jahr ein großes Opferfest statt, bei dem ein Gefangener
geopfert wurde (links im Bild?).

Traduction

El pueblo de los sumerios, desde el comienzo del 3 ª Milenio
Cristo demostró en Babilonia, se creia que el grano
poseia un alma y los dioses vivían en
Cereales. Cada vez que los dioses eran víctimas del pan.
Los antiguos egipcios dedicaban la primera muestra de cada grano
de Cosecha, diosa de la cosecha y le dio el pan de muerto como
Alimento para la vida futura.
Por encima de todo, la comunión (comensalidad)
y la Oración del Señor (Nuestro pan de cada día
Danos hoy ...) pertenecen a este día el más famoso
los cultos religiosos en relación con el pan.
Eso quiere decir aquí en un sentido mucho más amplio Pan
es Catecismo Menor de Lutero en 1529 lleva AN.2
Vino y pan en la cena fueron a firmar un
alianza nueva y eterna entre Dios y el hombre.
Pan aquí tiene en la comunidad y la solidaridad
a cabo.

El grano en nuestra región corresponde en América Central
de maíz. Según el mito azteca de la creación han
Dios hizo al hombre de la planta de maíz. La
Mayas llaman a sí mismos "gente de maíz".

MONTIEL muestra en su hoja de Dios, del Pan el dios del maíz
Azteca Centeotl (que es llamado por los mayas Xac Yum)
con una mazorca de maíz en la parte superior como decoración. Maíz dioses
hay dos sexos. se celebró en honor de cada Centeotl
Año, una gran fiesta del sacrificio, celebrada en el cual un preso
fue sacrificado (a la izquierda?).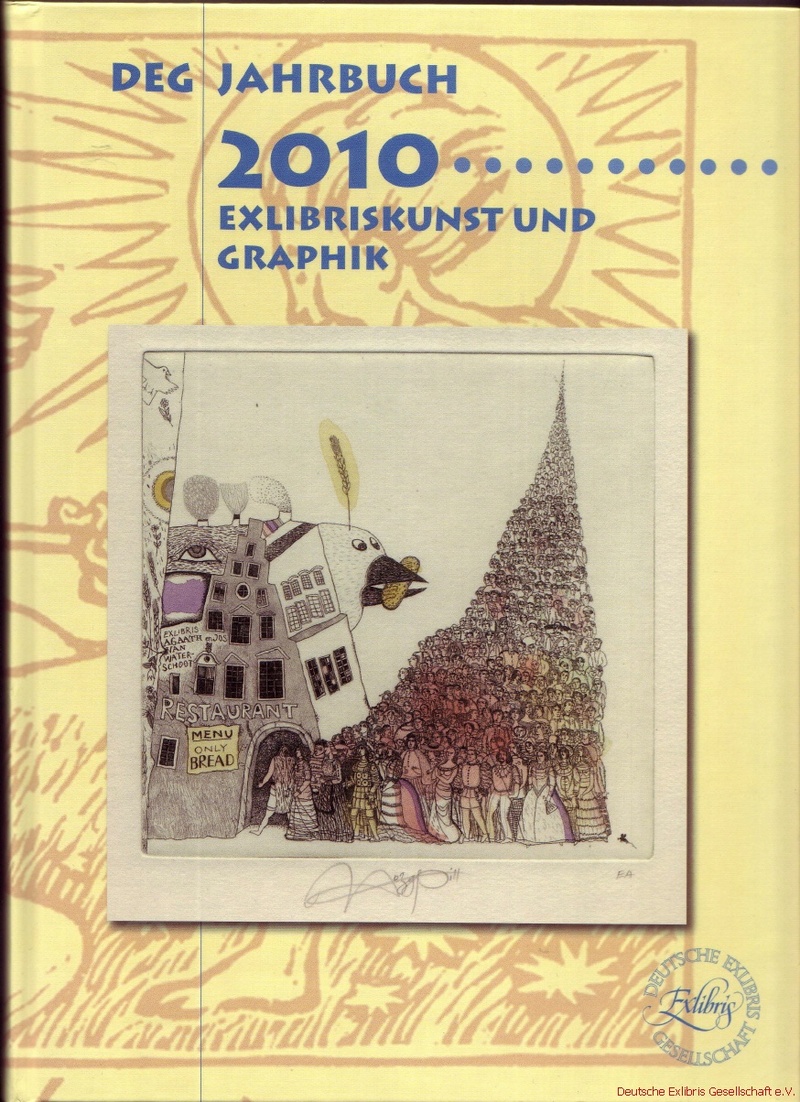 Deutsche Ex-libris-Gesellschaft

Vizepräsident
Klaus Thoms

Aufgabengebiet:
Redakteur der Mitteilungen
Kettelerstraße 6
47609 Geldern
Deutschland

Louis Montiel and publication of work in Germany
click to see more...

Louis Montiel in Exlibriskunst und Graphik Jahrbuch 2010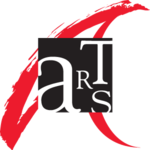 Louis Montiel in Museum of Ceuta, SPAIN.
Publish ArtWork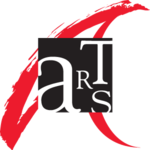 Publish my work in Belgium
http://www.estampe.be/
see my work in alphabetical order
my work bookmarks 2007 slideshow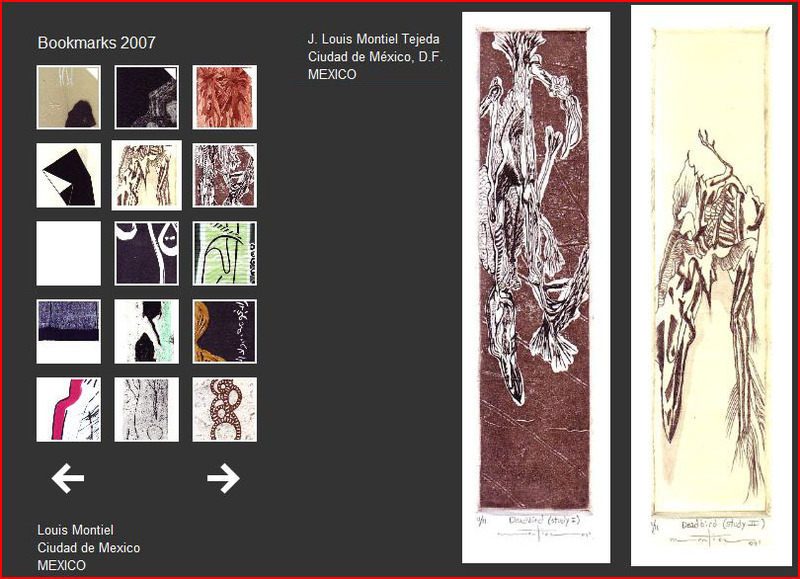 see in You Tube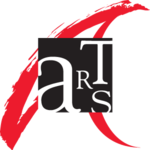 MUSEO DE ARTE CONTEMPORÁNEO
M.A.C.
SANTA FÉ, ARGENTINA
click to see Works
Perv & Sensuality I
Perv & Sensuality V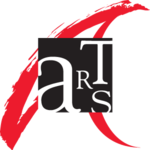 Museo Provincial de Bellas Artes Rosa Galisteo
MIAD Venado Tuerto
SANTA FÉ, ARGENTINA
* Artista Distinguido
Perv & Sensuality V in MIAD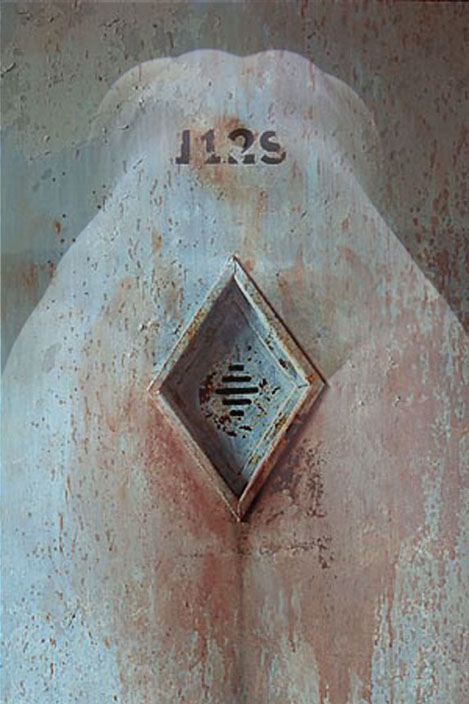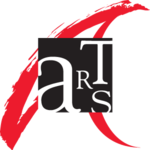 Fourth Prize:
Collective Exhibition Art Gallery
"Art Decollectors"
NEW YORK, N.Y.
Perv & Sensuality V in N.Y.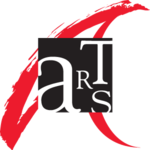 The Iowa Biennial Exhibition of Contemporary Miniature Prints
The Americas Biennial Exhibition
IOWA, U.S.A.
Selection Louis Montiel in IOWA
Back by Louis Montiel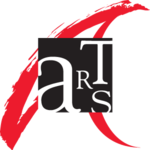 KLEIN 50 SALTOS
ARTE CORREO SANTA LUCÍA 2010.
TENDALES/BBLSUR
SANTA LUCÍA, URUGUAY
Le Saut Dans le Vide by Louis Montiel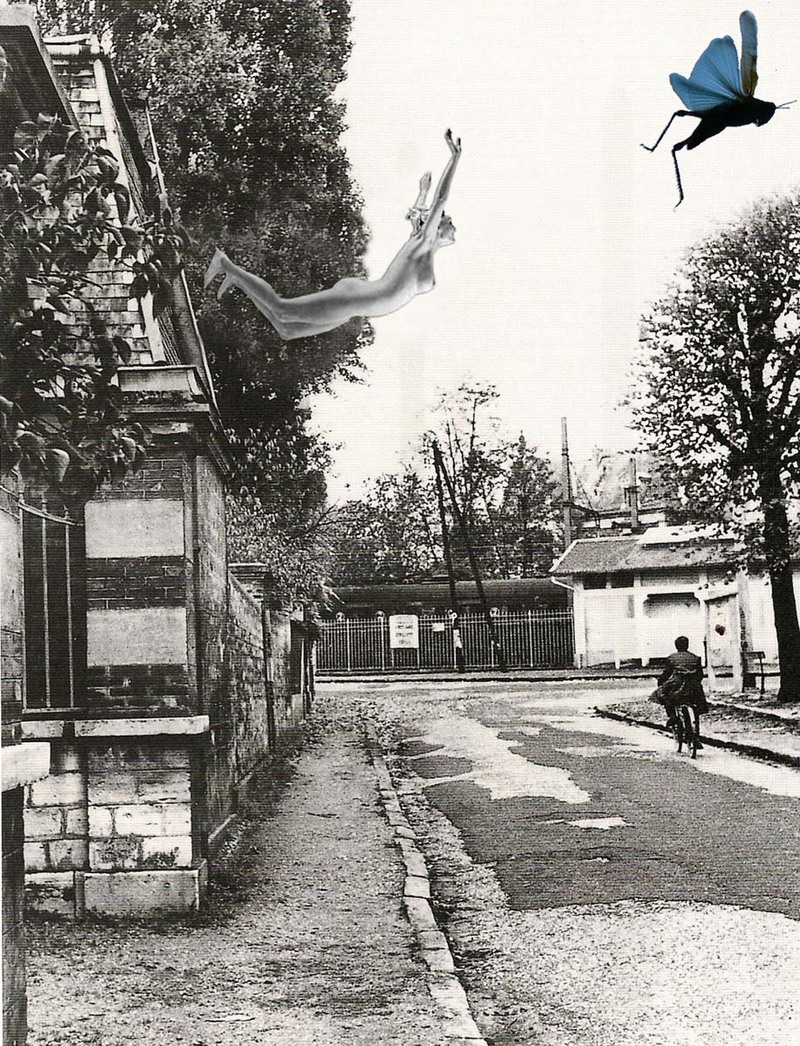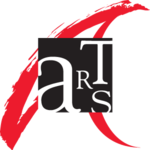 Día Mundial de la Animación 2010
Escuela Nacional de Artes Plásticas
Universidad Nacional Autónoma de México
MediaCity
Annual International Festival of Experimental Film & Video Art
Berlin-GERMANY
Stultifera Navis by Louis M o n t i e l
Copyleft 2009

Dia Mundial de la Animacion
16 th. International Electronic Art Festival VideoBrasil
Sao Paulo,BRASIL
Untitled by Louis M o n t i e l
Copyleft 2008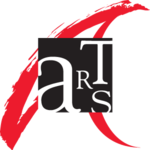 ZEMOS 98 FUERA DE CONTROL
9a. Edición
SEVILLA, ESPAÑA
* WORK Video Arte
Lust by Louis Montiel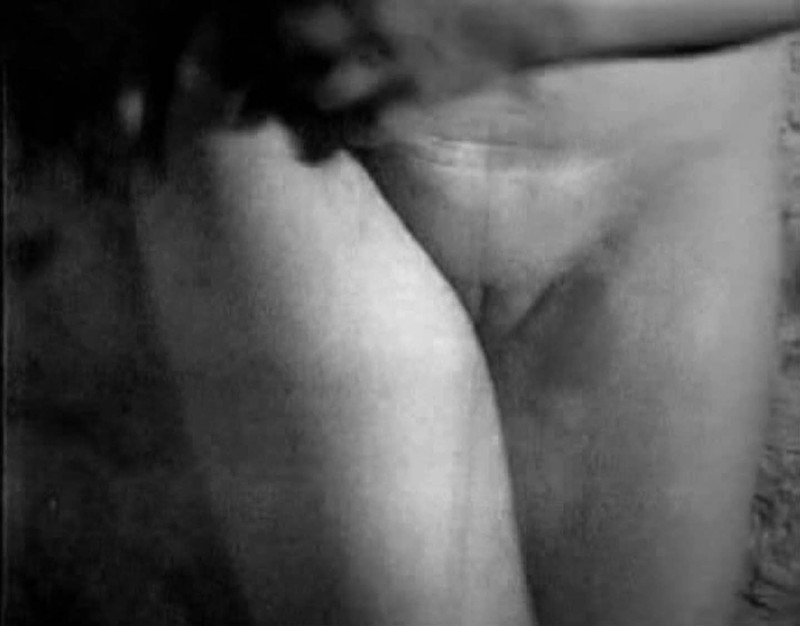 Still "Lust" by Louis Montiel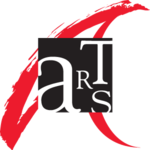 Festival Internacional de Videoarte ZONA 9
KOLECTIVO ULTRAKAUTIN,CHILE.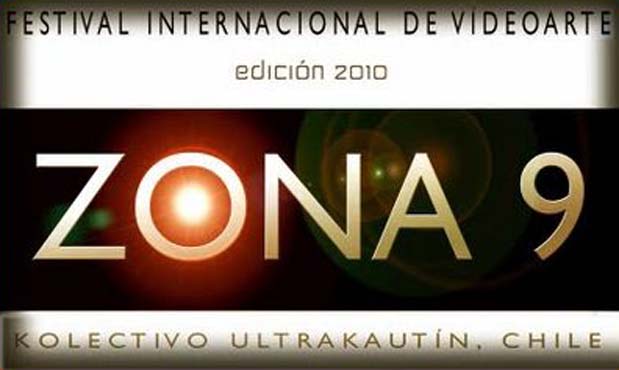 Louis Montiel in Chile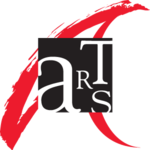 Pasaguero
Close Up VI "A Riesgo"
MEXICO CITY
Louis Montiel in Close UP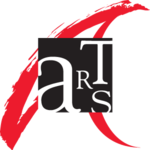 1452ARTE.com
GALERIA DE ARTE VIRTUAL
Iluminaciones by Louis Montiel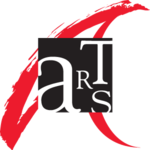 MAIL ART, POESÍA VISUAL
Y
ARTE EXPERIMENT

A

L
Louis Montiel in Mail Art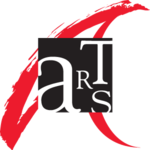 Dark Records
Sub Version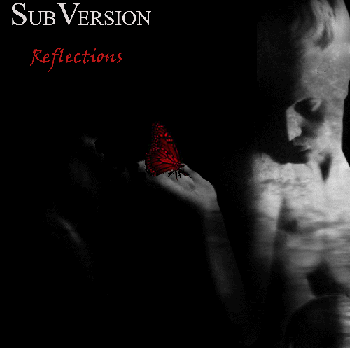 SubVersion Download by Louis Montiel